Western Red Cedar is light, durable and noble in appearance!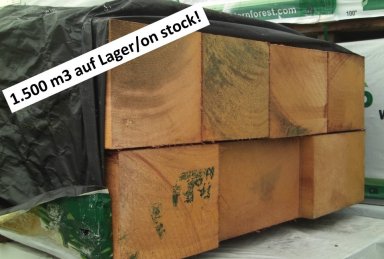 Take advantage of the beautiful and versatile red cedar for numerous applications at your house. For example, roof overhang, wooden windows, facades, garage doors, sauna-construction etc. A film about the processing of shutters can be found here! We have over 1,500 m3 of Western Red Cedar raw material available for you!
Your Advantage:
• dimensionally stable,
• very long service life,
• proven weatherability,
• minimum maintenance,
• good thermal insulation,
• Easy installation,
• totally resin-free
Surface:
possible , as desired in all RAL colors
Profiles:
almost all profiles possible
(Variant, wedge sheet, Bevel, Lodge, Keystone, smooth edge, cover, bezel, rhombus...)
Gross dimensions:
approx. 16/190/22/25/32/44/50/75/100 x 75/100/150/175/200/250/300 mm

Fire protection impregnation of Public Works to Euro standards on request!